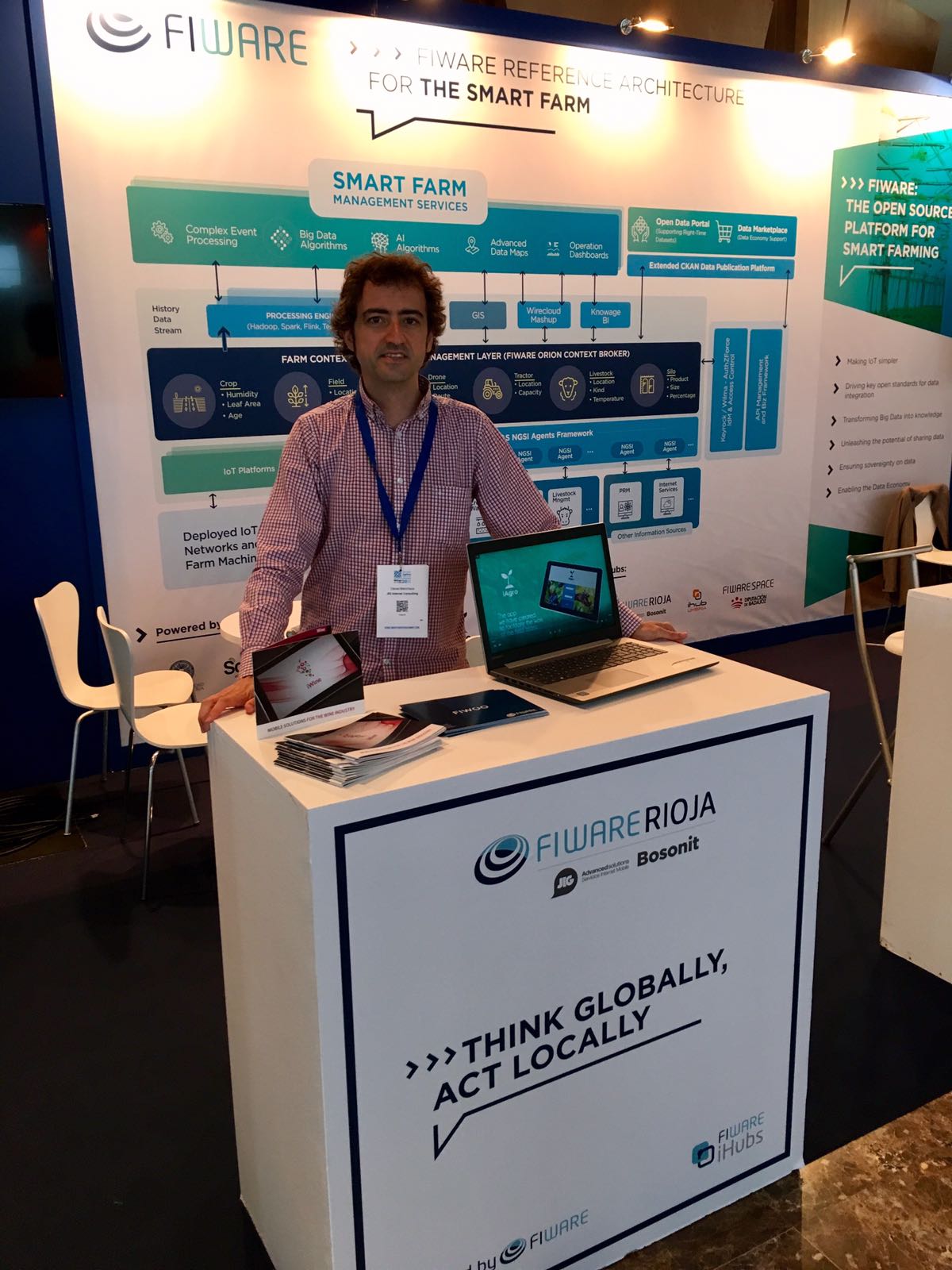 21 Jun

FIWOO at the Smart Agrifood Summit Málaga 2018

The FIWOO Team was present at the Smart Agrifood Summit 2018 celebrated in Málga (Spain) on June 21st and 22nd.

The FIWOO Team was showing all the FIWOO benefits at the FIWARE Rioja iHub booth at the Summit and also during the two of the sessions with two presentations made by Daniel Menchaca of JIG and Manuel Giménez of Emergya.

The team members for the companies JIG and Emergya were also attending to the different talks and workshops.

The Smart Agrifood Summit unites developers, entrepreneurs, political decision makers, thought leaders, business executives and investors to exchange views and developments on how new technologies like smart IoT and Big Data solutions can be implemented in the areas of Agrifood Industry.