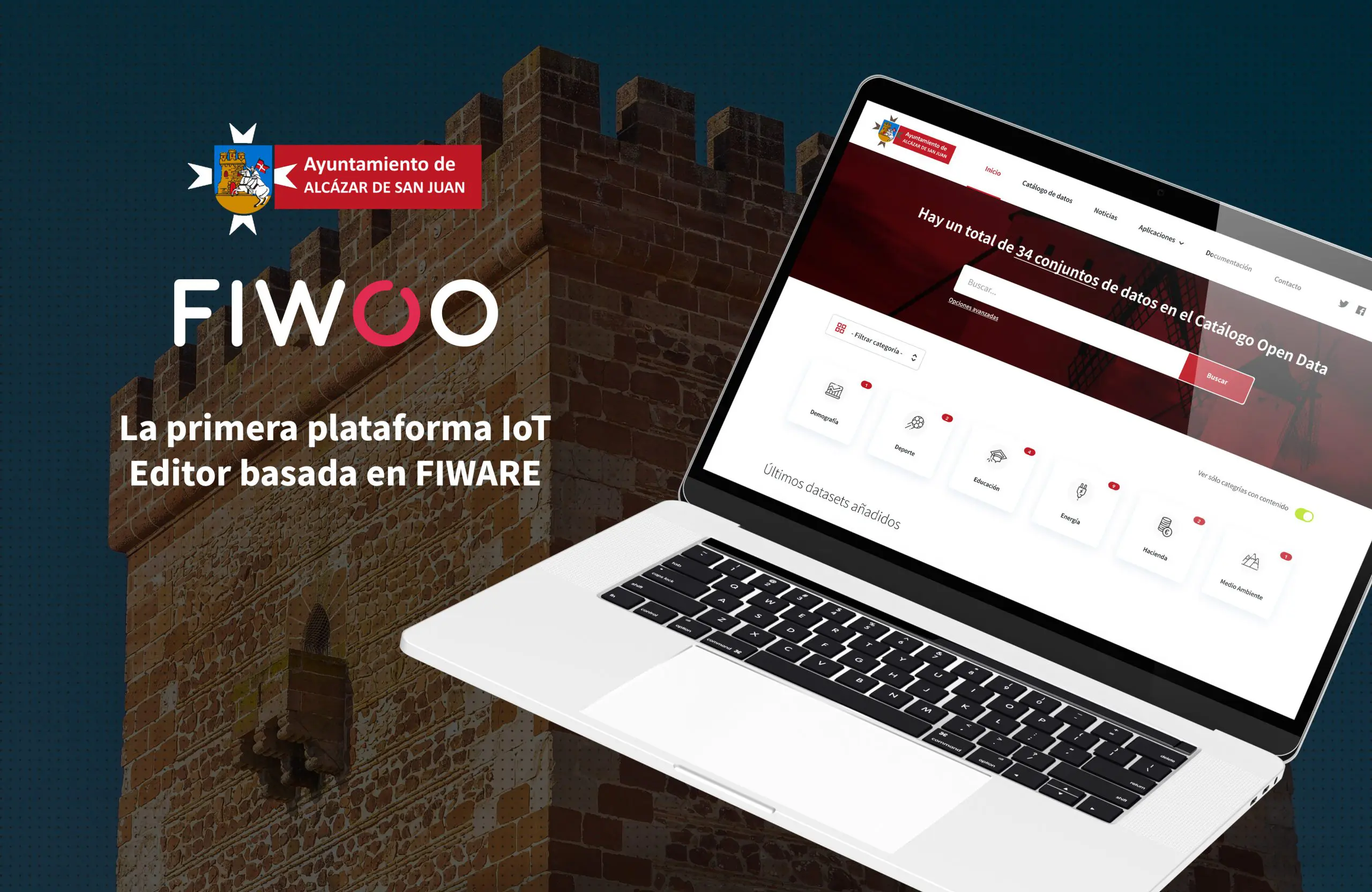 07 Feb

FIWOO arrives to Alcázar de San Juan Smart City

We continue with the good news! After the tender obtained in Pontevedra to transform it into a Smart Tourist Destination, FIWOO will be in charge of implementing its smart city platform in the city council of Alcázar de San Juan. In this sense, innovation and the use of technologies will be promoted to provide the municipality with a Smart City at the service of citizens.
FIWOO, smart city platform

.
Within the Sustainable and Integrated Urban Development Strategy (EDUSI), Emergya Grupo has been selected for the implementation of a Smart City Platform for the subsequent integration of city verticals and open data portal.
The project represents the reinforcement of the alliance between the companies Emergya Grupo, Secmotic and Woover, consolidating in the national panorama of Smart Cities.
This project aims to help the municipality to start the digital transformation process, turning Alcázar de San Juan into a benchmark among Smart Cities. With this challenge, ICT will be applied to improve the quality of life and accessibility of its inhabitants, ensuring a sustainable, economic, social and environmental development in permanent improvement.
Alcázar, a city at the service of its citizens
.
In this respect, this project envisages the development of four major independent and complementary actions:
Implementation and start-up of a Smart City Platform
.
This is the central axis and cornerstone of this project. FIWOO should serve as a single system to link all the city's future Smart services.
Supply and implementation of an Open Data Portal
.
An Open Data Portal will be set up to facilitate citizen participation in decision-making on projects that have to do with the future of the city.
Integration of solutions or verticals
.
Within the Master Plan of 'Alcázar Smart City. A smart city at the service of citizens' there are seven main axes related to sustainability, mobility, telecommunications, citizen participation, accessibility, tourism and efficiency that will be integrated in FIWOO.
Expansion and improvement of the city's ICT infrastructures
. 
Improvements will be made to the city's infrastructure in order to offer better services to citizens.
Alcázar de San Juan Smart City

.
The Alcázar de San Juan Town Council has shown a firm predisposition and confidence in innovation and the use of new technologies. Likewise, this will allow the foundations to be laid that will serve as support to achieve a new city model.
In this way, on the one hand, new employment opportunities and economic activity will be created and generated. And on the other hand, progress will be made in the smart management of the city.
Want to know more about our platform?
Get in touch for a free demo. Discover more projects and success stories on our pilots and cities page and start building a connected future, today.
And don't miss out on all the latest news
.
Leave us your details to receive our newsletter or follow us on our social networks (LinkedIn and Twitter).