17 May

Innovative solutions for the Pizarra City Council

Innovative solutions are offering municipalities added capabilities and unique business opportunities. Markets or scenarios as diverse as retail, logistics, industrial, Smart Agri or Smart Cities are already taking the step. Today we are going to explain a new success case carried out in the City Council of Pizarra (Málaga). 
What are these innovative solution?
.
In a first phase, a cleaning vehicle tracking system was implemented. Thanks to the Internet of Things technology, any type of incident, knowing at all times the position of the vehicle in real time and the guarantee and security of the performance of its functions on display panels are some of the advantages provided by FIWOO to this consistory.
Management of tracking and data collection devices

.

Connected via LoRaWAN protocol.
 Geo-location of assets

.

Customized visualization panels

.

For tracking sweeping machine performance parameters.
In the second phase of the project, an access control system to the municipality was implemented.
By installing smart cameras at the main entrances to the town, the capacity of the municipality can be monitored in real time, license plate recognition, and the possibility of detecting infractions and uncivic behavior.
Finally, a project was carried out to control water consumption in smart buildings. With this implementation based on FIWOO, it is possible to monitor, control and analyze the water in the different facilities and infrastructures of the city council.
What data and information is processed in FIWOO?
.
Asset geolocation and connectivity
.
FIWOO allows to have permanent geolocation of assets. Route, speed, position or even direct contact with those directly responsible. A service, therefore, that is extremely useful for fleet management companies.
However, with the sensorization of assets, you can know the tracking and data connectivity to transmit the position and incidence in real time. But FIWOO allows you to monitor where each device is located, generate smart rules, organize workgroups or massive data analysis.
Traffic applications
.
FIWOO offers accurate data collection and monitoring of traffic flow (as shown in the following image) in order to keep the entrances and exits to the municipality in a safe and reliable way.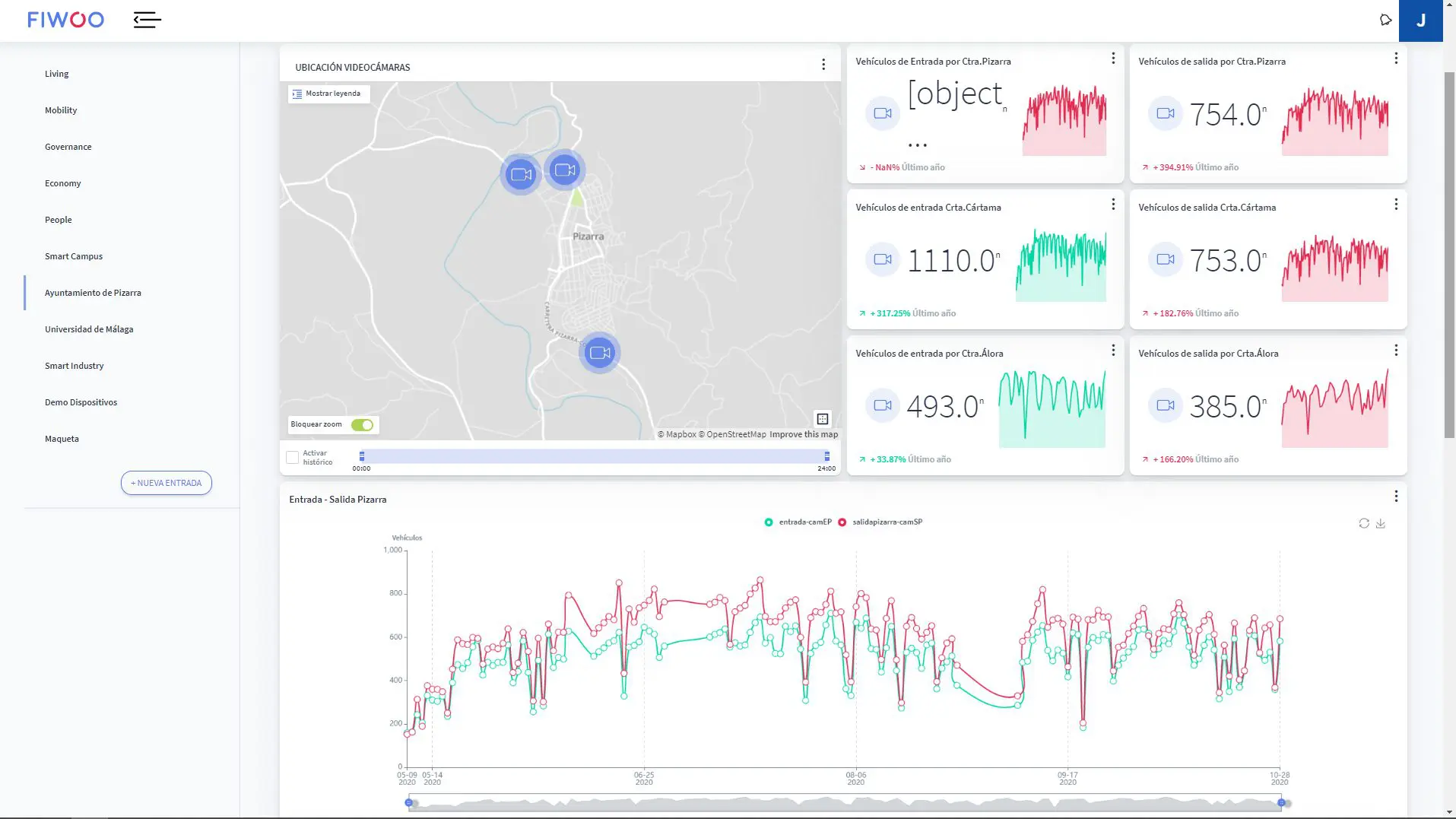 Consumption control in smart buildings
.
Through the installation of smart meters in the main buildings and infrastructures of the town, water consumption is monitored in real time, allowing notifications to be sent in the event that preconfigured consumption thresholds are exceeded.
Smart Mobility: Intelligent and sustainable mobility
.
This term refers to one of the management areas that make up a Smart City. Mobility is one of the most challenging verticals and one in which more technological solutions are already present in cities. It offers sustainability and efficiency with a direct impact on the environment, provides economy focused on obtaining benefits and, finally, improves the quality of life of citizens.
FIWOO is developing solutions focused on this vertical in order to implement data-driven policies. Innovative solutions at the service of municipalities.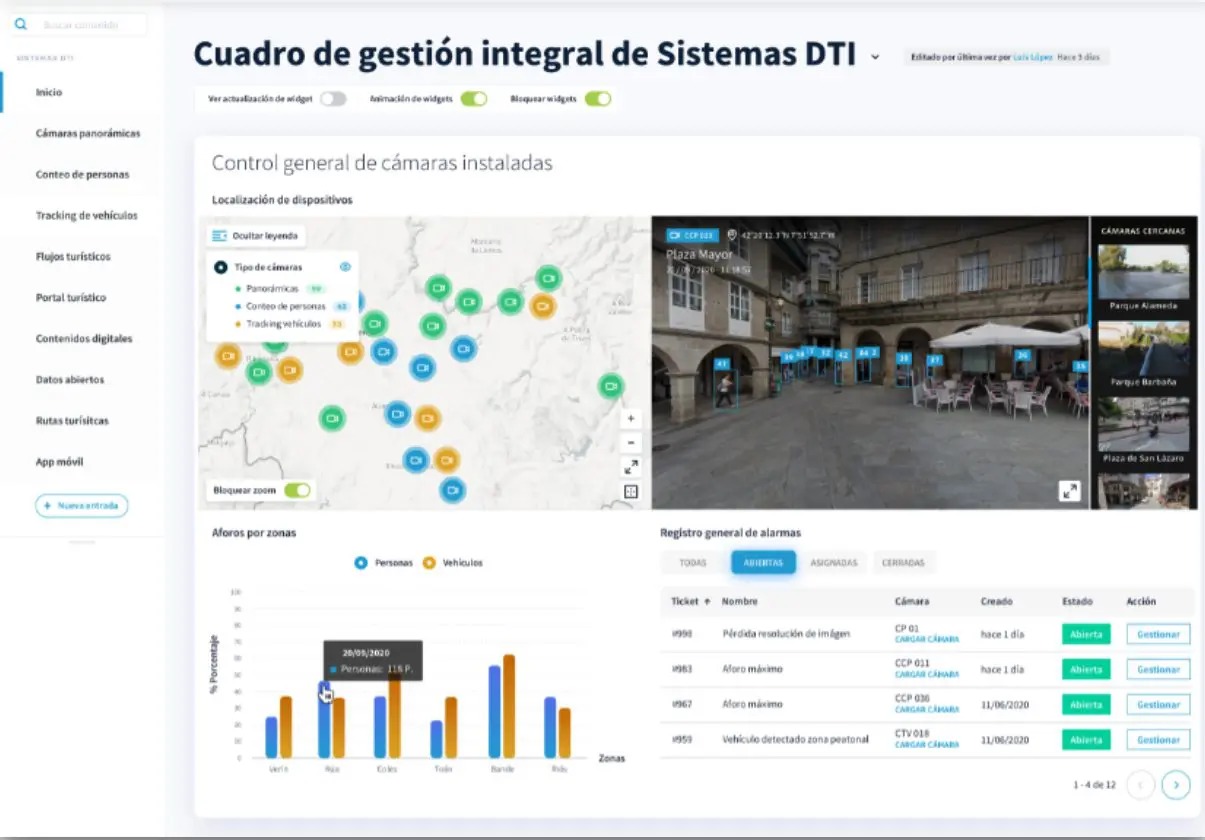 Ready to create your IoT solution?
.
Get in touch for a free demo. Discover more projects and success stories on our pilots and cities page and start building a connected future, today.