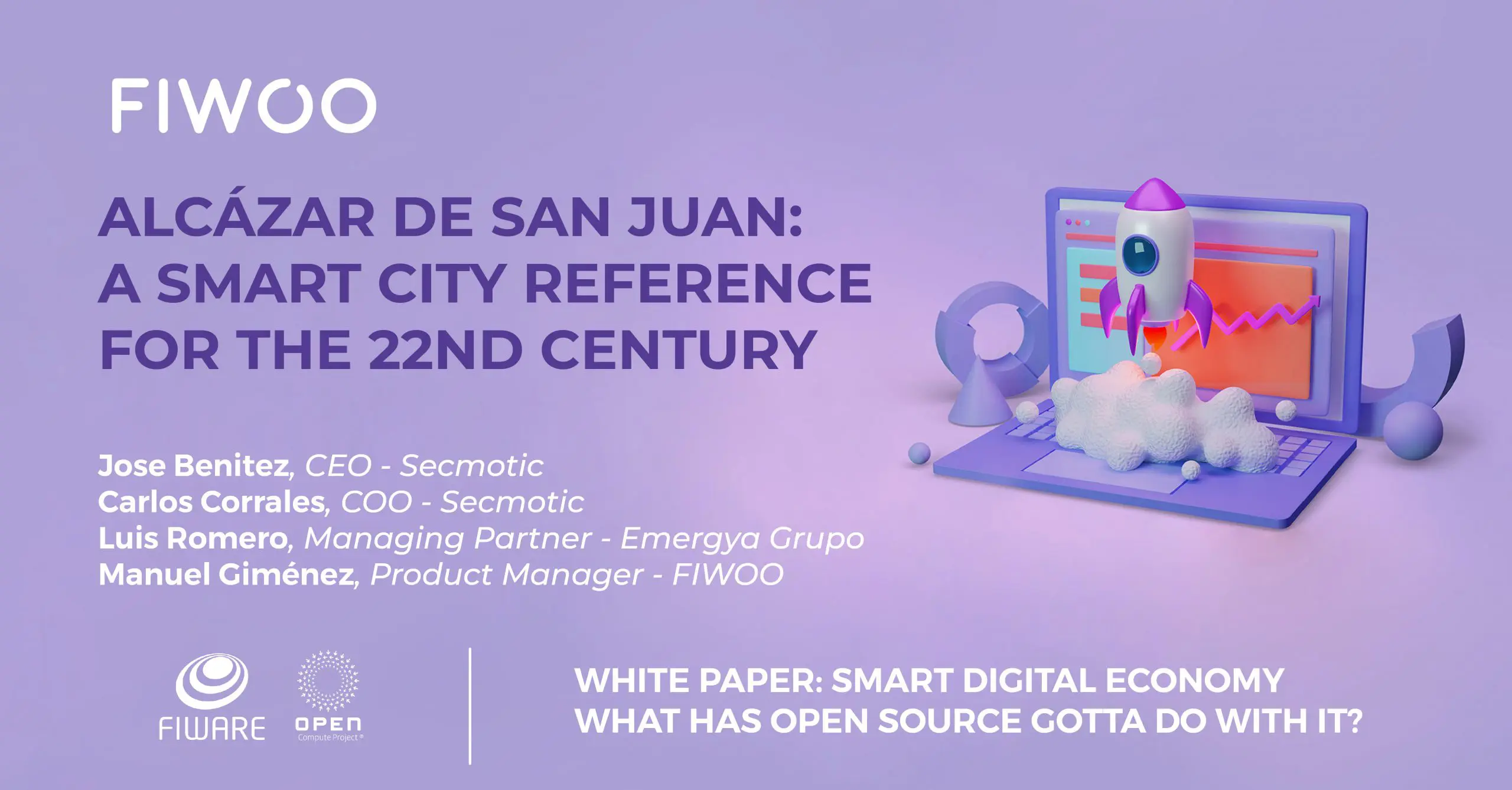 02 Feb

The FIWARE Smart Digital Economy White Paper is out!

The FIWARE Smart Digital Economy White Paper is now available! With open source innovation playing a predominant role, on this occasion FIWOO and its solution implemented in Alcázar de San Juan have been part of this amazing White Paper.

Do you want to find out what's inside? Keep reading our post!
FIWARE Smart Digital Economy White Paper

.
Artificial Intelligence is the most important revolution in technology since the invention of computing. Artificial intelligence is going to change everything (it already is), although it is not clear when, how… or why. This is the great paradox of AI.
In this sense, open source innovation has a fundamental role to play.
After all, this has helped institutions of all kinds: academia, corporations, governments and researchers are driving digital transformation initiatives at all levels.
And as FIWARE reports: "Open source innovation is at the forefront of ensuring that software-based processes, operational models, decision-making, and end-user experiences happen in a sustainable and cost-effective manner".
Collaboration is the key

.
More and more people, more and more companies are realizing the power of open source, not just as a development methodology, but as a solution for accelerating innovation and testing new models for almost anything.
The open source philosophy is more than just a synonym for sharing and collaborating in a transparent way. It is the union of these characteristics that gives it the strength and potential that make it essential for the future of companies.
This White Paper features some examples of open source-based solutions and projects developed by Atos, bee smart city, Data Spaces Business Alliance, FIWOO, ICT Innovation Network – Slovenia,  NEC Laboratories Europe, Red Hat, SmartCitiesWorld and the TOKEN Project.
Discover this and much more

.
Read on and find out how such solutions and projects are tackling the management of smart environments in a city.
In this link you will find all the information to download the White Paper.