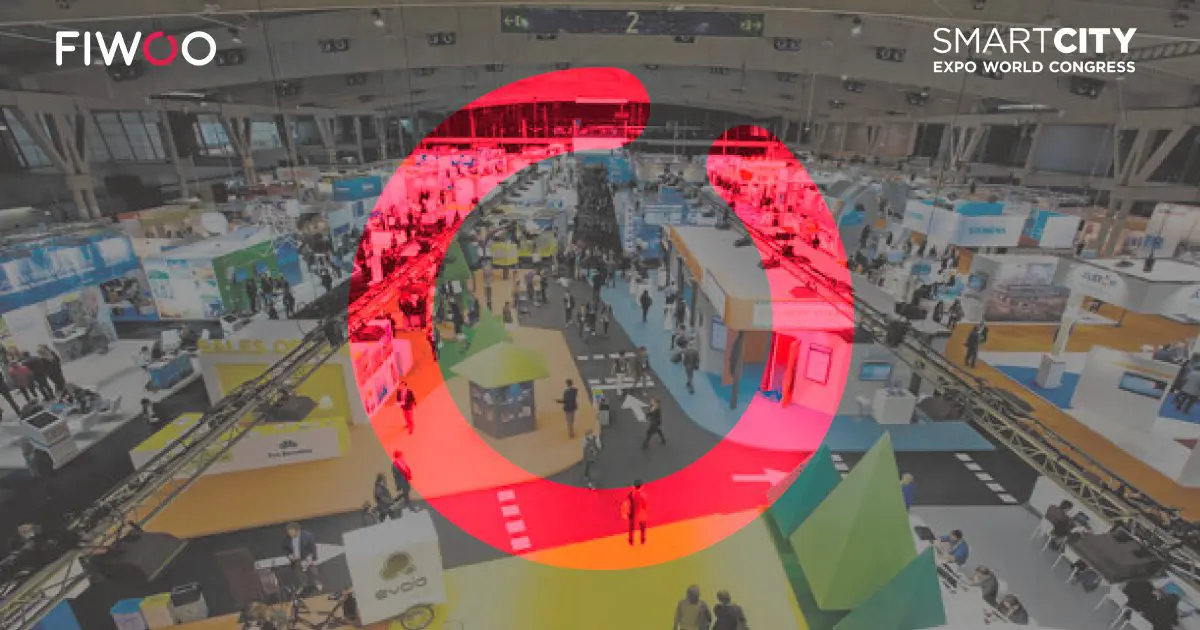 04 Nov

Don't miss FIWOO at the Smart City Expo World Congress 2022

We told you about it a few days ago in our social networks, but we also wanted to extend that information in this channel. And is that a commission of representatives of FIWOO will be present at the Smart City Expo World Congress (SCEWC). Our CEO Carlos Corrales will be accompanied by our Product Owner Manuel Gimenez and our Business Manager Blanca Iturmendi.
What is the importance of the Smart City Expo World Congress?
.
This event on cities and urban innovation will be hosted by FIRA de Barcelona and it will bring together in its eleventh edition representatives of more than 700 cities from the five continents. This means that SCEWC will consolidate itself as one of the main platforms for urban innovation.
The Congress, which will be held from 15th to 17th November at the Gran Via venue, will be attended by high-level representatives from major cities such as Amsterdam, Atlanta, Barcelona, Berlin, Boston, Brussels, Buenos Aires, Doha, Frankfurt, Kiev, New York, Paris, Quito, Reykjavik, Rio de Janeiro, Roma, Seoul, Stockholm, Sydney, Tel Aviv, Tokyo and Vienna.
There will be time to discuss the situation in Ukraine. There will also be urban representatives from cities around the globe. In addition, the exhibition space of SCEWC will host pavilions from many countries such as Spain. And right in the Spanish pavilion, we will be present to assist you and solve all your questions and doubts about FIWOO.
"Becoming once again the capital of smart cities is a huge honour for Smart City Expo World Congress. Welcoming representatives from over 700 cities, as well as a significant number of mayors and ministers from different parts strengthens our role as key element in the global urban innovation agenda. Barcelona and the event are more than the place where the leading organizations in the industry meet with clients, they have become a driver of innovation and change in the urban landscape. And being able to help transforming the world into a better place for its inhabitants to achieve a more sustainable and liveable planet has been our goal since day one." Ugo Valentin the director of SCEWC on the event's website.
FIWOO at Smart City Expo World Congress
.
Smart City Expo World Congress gathers leaders from the most innovative companies, governments and organizations to move cities towards a better future.
For this first time, we will have our own booth with information about our platform, with videos to give a more visual perspective and some gifts! For this reason, we invite you to share a chat with us to get to know us and offer our services in order to favor the digital transformation and the ecological transition in which we are all immersed.
Another of the surprises we have is the talk that our CEO, Carlos Corrales will give, where he will put into operation all the potential hidden in our IoT-Editor FIWOO platform.
Stay tuned to our social network
.
As always, we will be reporting everything that happens at the event on our social networks, as well as in our newsletter, youtube channel and on our blog.