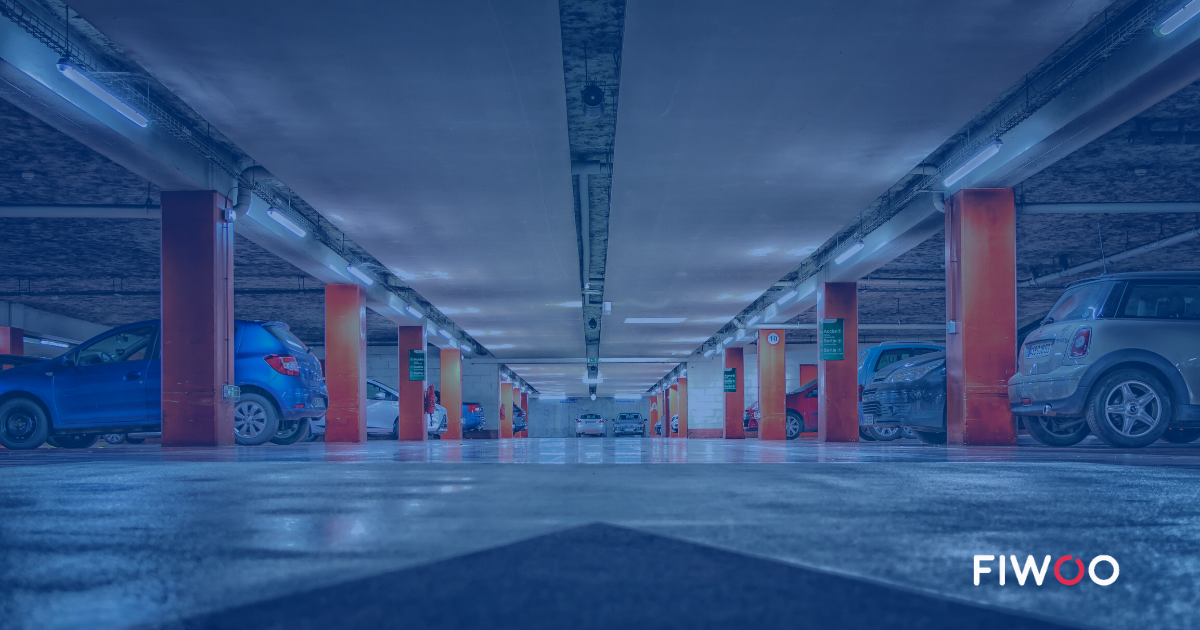 19 May

Smart Parking Solutions for Smart Cities with FIWOO

The concept "Smart" has flooded the information and communications society. Smart TV, Smart Cities or Smartphone are terms that we already know and that the fundamental and common characteristic of all of them is one: the Internet.

However, there are also sectors that, following this "Smart" trend, have adopted this term to refer to innovation based on Information and Communication Technologies (ICTs). Thus, within the Smart Cities area, different verticals and Smart solutions have been appearing. One of them is the parking industry, which has renewed its sector with the Smart Parking concept.
Smart Parking Solutions for Smart Cities
In this sense, there are many cities that have included in their smart city planning, the implementation of smart parking in the heart of their cities. This is possible thanks to the installation of sensors in both streets and underground car parks so that drivers can find a car park using their mobile phone or the GPS of their car.
The aim of this solution is to make life easier for users. The user can reserve a parking space even before leaving home. In addition, it would reduce management costs and encourage remote parking control from customer service centres. Thus, as part of mobility in a city, the management of public bicycle rental would also fall within this scope.
The current situation in cities
All cities worldwide are committed to implementing intelligent solutions and in order to solve the problems arising from mobility and parking. In Spain, Madrid and Barcelona are one point ahead of other cities in terms of intelligent parking. However, if we open our field of vision the American city of New York was the latest winner at the Smart City Congress in Barcelona.
As for the management of the bicycles, we leave you an example to see the scope of FIWOO.
You will be able to see the total number of places, those occupied and those free, a comparison with the occupation of the timeline you choose, the use of this means of transport or graphics divided by areas of the city.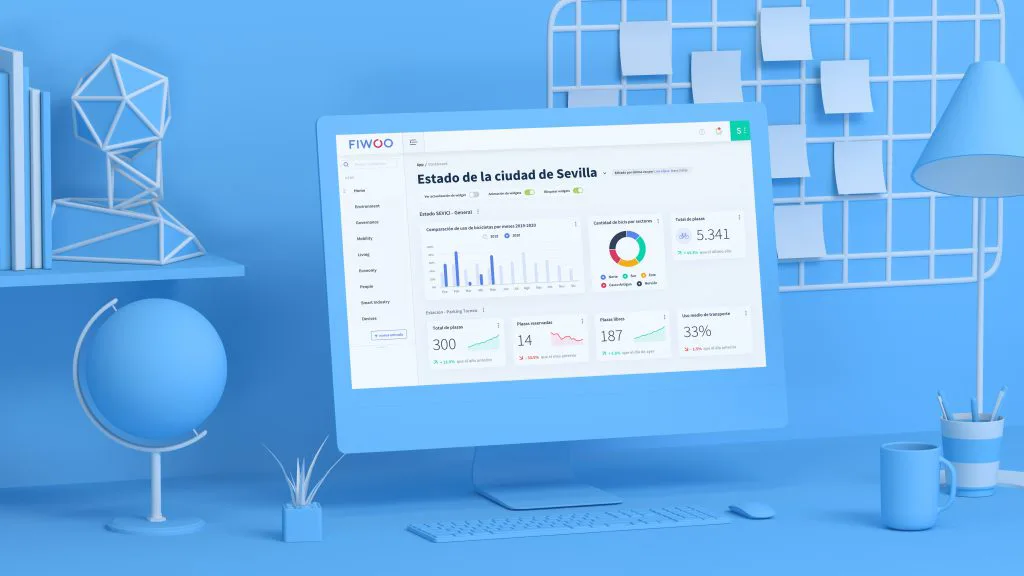 Smart management with FIWOO of the bike service in the city of Seville
FIWOO: Solutions for Smart Cities
FIWOO offers a real-time parking management solution that captures key performance indicators and translates them into knowledge for better parking space management.
Benefits of using FIWOO
It is a system that allows users in a city to be informed of free parking spaces.
Reduces the operating costs of the car park.
Decreases accidents and traffic congestion.
It makes life easier for the user/citizen.
It reduces pollution.
Do you need more info?
If you want to know the functionalities of our platform, you can request a demo or more information by contacting us via email info@fiwoo.eu or by sending the form on this page.