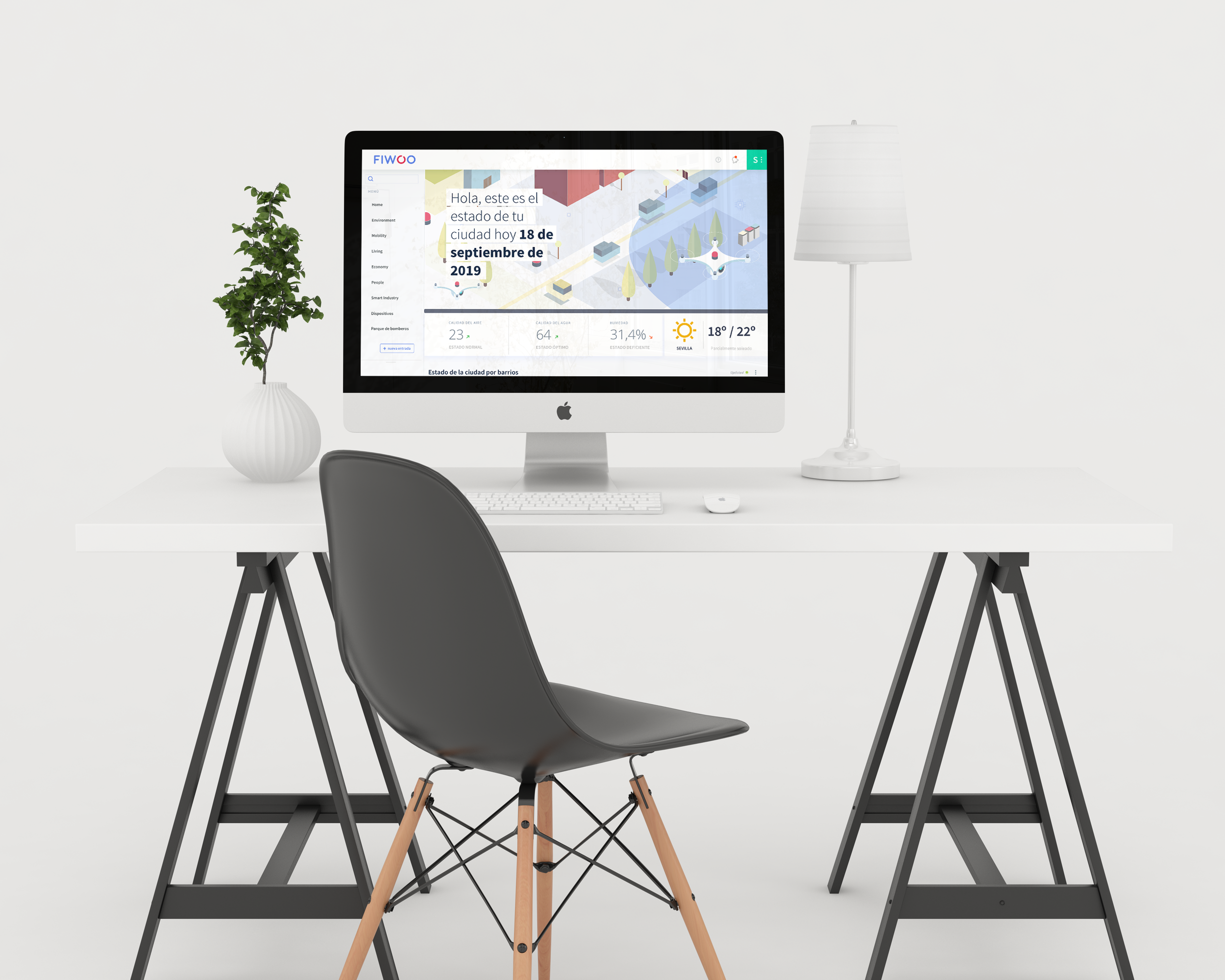 06 Apr

Take the control with an interactive city dashboard

You don't have to imagine this powerful tool because you have it here. The city dashboard of FIWOO responds to the global needs of a city to know what is happening in real time. Managers obtain an integrated vision of their city, improving citizens' quality of life, efficiency, optimize resources and reduce environmental impact in smart cities.
City Dashboard of FIWOO
FIWOO City Dashboard enables accurate real-time analysis with city-wide alerts from connected IoT devices. This gives you access to a multitude of urban services such as parking sensors, public lighting management, water management, waste management, environmental data, and citizen alerts.
Do you want how it works? Read on to find out!
Data Visualization and Visual Analysis
FIWOO has completely up-to-date sources and types of data related to the actual performance of the city in aspects as diverse as economic, social or environmental. Likewise, it allows applying data-based policies, analyzing and automating responses in real-time while gathering information from all over the city, creating active communication channels with citizens to solve their mobility, health or safety needs, among others.
A well-designed dashboard with better visualization methods can simplify data and help with knowledge mining.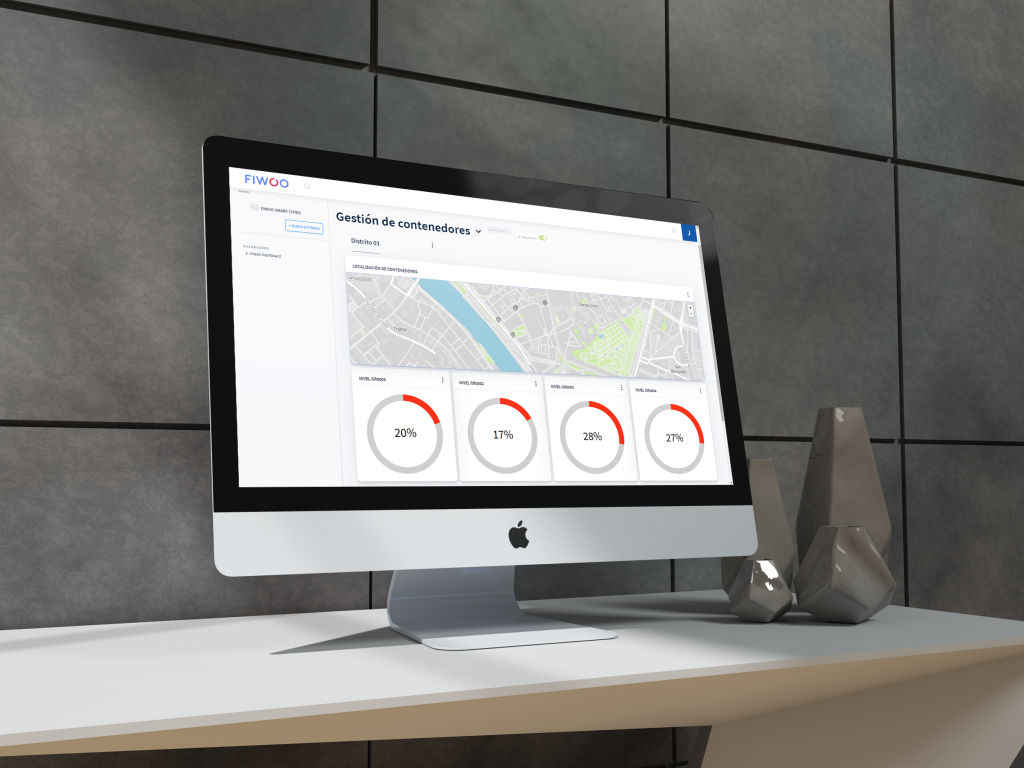 Listen your citizens
We were very clear about the technical characteristics that this platform should represent:
 A City Dashboard must be completely customizable by the user.
Also, a city dashboard must allow multiple roles and must be accessible anytime, anywhere.
It must provide real-time and useful information. 
With that in mind FIWOO gets better the quality of life of citizens by providing them with real-time information on aspects of general interest such as traffic, air quality, waste management, etc.
On the other hand, it seeks to optimize the resources of the different public administrations, as well as to promote accuracy and agility in the decision-making process, through control panels where all the information from multiple sensors is presented in a simple and visual way.
Your Government based on the data
In the private portal, city council managers can view the data in a very intuitive way, once it has been processed and analyzed using Big Data and Business Intelligence techniques.
One of the most outstanding points is the inclusion of Machine Learning techniques that allow the application to establish predictions and give recommendations to the technicians, with which to reduce decision time and exponentially improve the optimization of resources.
We will look at your case in detail.
If you want to know the functionalities of our platform, you can request a demo or more information by contacting us via email info@fiwoo.eu or by sending this form: