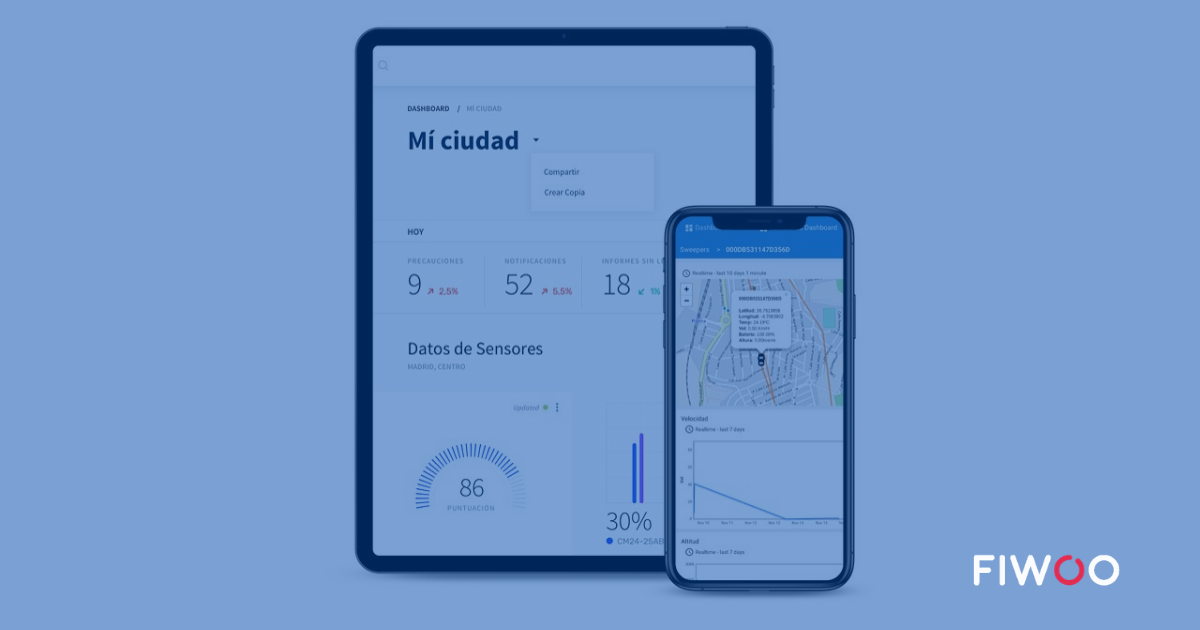 29 Jun

IoT Device Management: keys and benefits

One of the reasons Internet of Things is booming and it will continue to do so, is the importance of connected devices, that are continuously collecting data and transmiting data without stopping. Today we are going to see the IoT Device Management.
What are IoT Devices?
.
An IoT device is a piece of hardware with a sensor that transmits data from one place to another over the Internet. Types of IoT devices include wireless sensors, softwares, actuators and computer devices. These can be integrated into momobile devices, industrial equipment, environmental sensors, and even infraestructure in your city.
In each sector there are countless types of IoT devices that can facilitate the operations and bring a reduction in costs and quality improvements.
In addition, we must take into account the security of the Internet of Things, which is becoming an increasingly important aspect of device development. An unsafe device involves an unsafe city or industry. To implement, connect and maintain efficiently and securely the range of devices, we need an administration platform of IoT devices.
IoT Devices Management
.
IoT Devices allow cities and industries access to valuable advantages, from process automation to resource optimisation or the opening of new business posibilities. However, these advantages are only effectively accessible through efficient, remote and integrated device management.
How can we do this?
Inventory of devices
.
It is necessary to have inventory of the devices by domain. In this way, we will be able to execute actions on the devices in a grouped manner, but also have visibility on our installed basis. Logically, this inventary has to be dynamic and well onganised.
Expand coverage
.
Trusting that our sector will grow, we have to provide ourselves with certain mechanisms to include new devices on our platform, in a transparent and cost-effective manner.
The ideal scenario would be for the device itself, once physically installed, to be able to register on the platform and start sending data from zero minute.
Improve our service with updates
.
Once our solution has been established and well implemented, we want to give it more features and above all to maintain the devices with the latest security updates and software versions.
We need to have mechanisms to be able to carry out all kinds of updates remotely unattended and automatically, by reducing service operating costs.
Monitoring
.
Having real-time information on each device is vital to ensure that all devices work properly and do not degrade over the time, and if they do, we can take appropriate action.
Thanks to Machine Learning it is possible to establish a predictive system. Through the data history we can train a model and detect behaivor patterns that help us anticipate possible problems.
Manage the configuration
.
The life of a sensor is complex and variable. We have to be able to modify the configuration of the sensors without having to physically move to its location and alter the mode of operation of the sensor.
Limited connectivity
.
We need to have a system that ensures that the measurements are delivered in any event, even if it is deferred, so we will be able to have all the data produced over time and analyse them to detect patterns.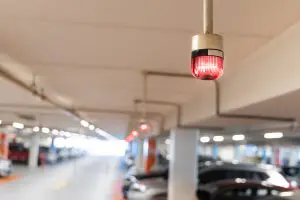 Keys for devices management
.
The IoT device management, ultimately deals with the control of IoT nodes, either because the data provided by these equipement is valuable or because the company needs to act on them.
Next, we are going to give you some key processes that integrated remote managemen facilitates in the life cycle of devices.
To make the support of the IoT solution provider easier.
Have trained managers to carry out this management.
Providing secure design solutions in an environment that is particulatly vulnerable to cyber security problems, like Industrial IoT.
Use of user-friendly tools designed for non-technical users. In addition, industrial automation companies should provide the necessary training to use their platform by promoting autonomy as fas as possible.
Benefits of integrated and remote device management
.
Now let's see some benefits that this management can bring to our industry or city.
Convenience
.
By applying remote management of devices, companies are not obliged to have human equipment on site or to manage movements to production plants. This is particulary advantageous for distant, large or complex access locations.
This convenience translates into efficiency improvements and uptime by reducing the economic cost of these operations.
Real-time monitoring
.
This type of management facilitates the performance cheking of each IoT node, by verifying that they all are performing their functions on a continuous basis.
It is estimated that the application of predictive maintenance processes in the industrial environment fosters savings between 30 and 40%.
Posibbility of testing
.
IoT platforms suitable for device management allow for on-the-spot testing and metrics to help make informed decisions aimed at cost savings or the maximisation of resources.
Ease of use
.
Remote and integrated access to devices facilitates the management of complex environments through user-friendly applications. Users can access data on their IoT nodes and performance without the need for complex technical knowledge.
In short, this type of management makes it possible to increase the speed of processes and operations, improve economic conditions, the quality of services, and generate more satisfactory and uninterrupted consumer experience
More doubts?
.
Do you want to find out more about IoT devices or about FIWOO, our IoT-Editor platform? You can request a demo or more information by contacting us via email info@fiwoo.eu or by sending the following form: