17 Jun

What role does Smart Waste Management play in a Smart City?

You've probably heard the benefits of using IoT and smart sensors in a Smart City but today we are  going to discover the role of using a Smart Waste Management system.

Cities are looking for intelligent solutions that facilitate efficient management of the services provided to the citizen.

And in the specific case of urban waste management it is a complex process that also requires resources such as costs, operational efficiency or the customer satisfaction.
Smart Waste Management in a Smart City
The increase in the use of Smart Sensors, machine-to-machine connectivity and especially the Internet of Things has opened up a range of possibilities for reducing costs and operations.
There are two innovative aspects to using Smart Waste Management in a Smart City:
Operational efficiency
One of the obsessions of any company or public service is to reduce the time and resources dedicated to certain tasks. City councils spend around 250€ per capita annually to collect and manage waste.
A Smart Solution allows to know the state in which the containers are, planning the collections in the most efficient way.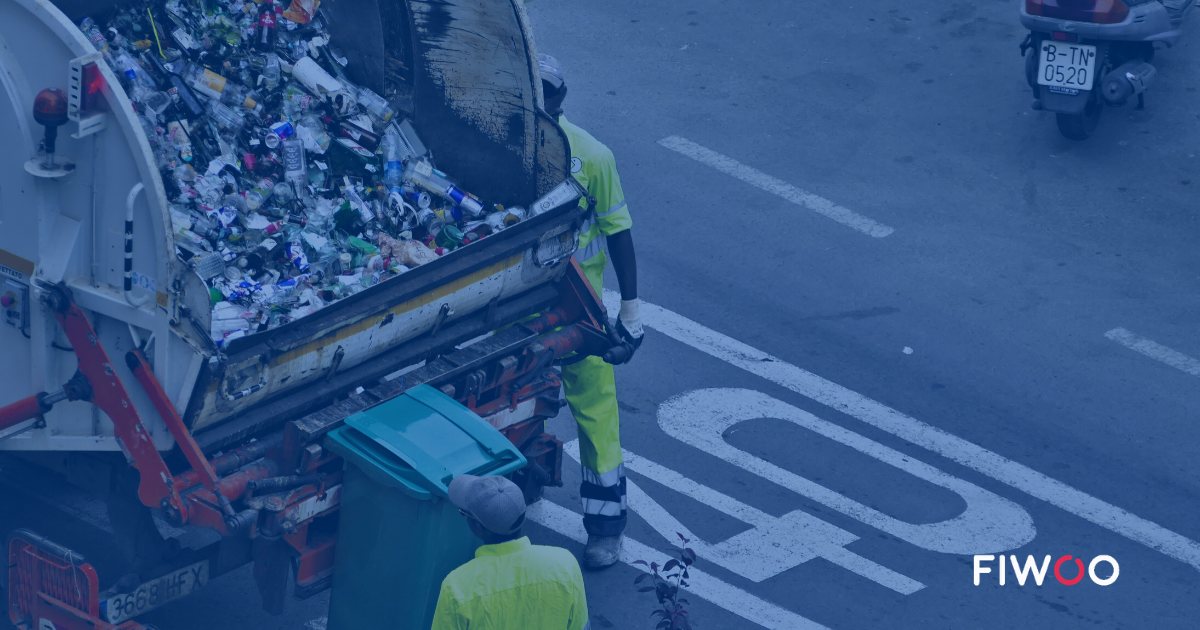 Waste reduction
On the other hand, we have the reduction of the amount of garbage by the citizen. This process is more complicated since it requires very precise IoT sensors capable of predicting when and how much garbage will be produced.
The fact is that citizens and companies spend millions of euros every year on rubbish. Education plays a key role here in reducing this annual amount.
FIWOO in an Urban Waste Management
Use Case 
FIWOO can show the level of filling of the containers. This translates into an efficient collection that it can be carried out based on historical values. This will avoid emptying these containers without them being full or when they are already overflowing.
Use Case 2
There are many IoT solutions on the market that perfectly meet the capabilities of providing data. In addition, FIWOO can assist in the visualization of this data and in the prediction of waste production.
Find out more about Smart Solutions of FIWOO in a Smart City
Using FIWOO means providing efficient cities that reduce operating and maintenance costs, promote sustainability and make citizens happy with their city management.
Here you are an Smart Parking Solution.
And if you have doubts, want to see our platform or have any request to implement in your city, industry or port, do not hesitate to send us an email: